Intelligent Servers is a Multi-Office Solution p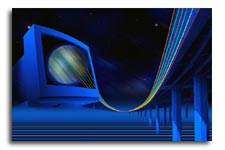 rovider for Small Business specializing in
Orthodontists, Dentists and Oral Surgeons
.
Total turnkey support for your complete Hardware and Software infrastructure.

Access patient data from any office or at home.

View patient images from any office or remotely Eliminate toting files to appointments.

Incorporate secure high speed lines.

Become more organized and efficient.
By working closely with members of the Medical Community, Intelligent Servers, Inc. has come to understand your needs and has established methods to best enhance the overall efficiency and bottom line of your practice. We will analyze your current Information Technology Environment including Hardware, Software, and Telecommunications to help in the implementation of a well thought out plan tailored to your unique business demands. Applying over 15 years of networking experiences and a thorough understanding of how different practices operate, we will recommend the most cost effective and beneficial solutions for your individual needs. We are honored to be recognized for our expertise and commitment towards furthering the advancement of Oral Imaging Practices within the world of Information Technology.
Software Applications we currently support include:
Dolphin Imaging and Management
Orthotrac
PracticeWorks Imaging
GAC
OrthoII
Kodak WINOMS CS
Kodak Softdent
i-CAT
Patterson Dental Eaglesoft
Easy Dental
OrthoCad
Our solutions can be utilized with virtually any software suite. EMPOWER YOUR GROWTH POTENTIAL! Ask us about an on-site assessment. For more details call: (410) 729-8480.
Home | Contact Us
Copyright 2001-2022 Intelligent Servers, Inc.
All rights reserved.